Sandwiches
Butter and other spreads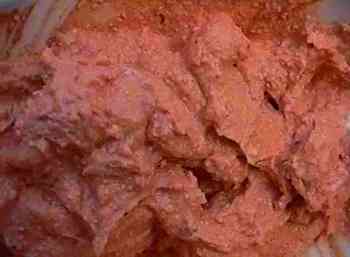 Hungarian cheese spread (Körözött) 1.
Ingredients
200 g liptauer cheese (liptói, brindza)
100 g softened butter
1-2 tablespoon sparkling water
1 tablespoon Hungarian paprika powder
1 tablespoon chives
1 teaspoon mustard
1 teaspoon caraway


Instructions
1. Mix together the cheese with the butter and the water in a mixing bowl.
2. Add all other ingredients and mix well.
3. At last the little chives pieces.
5. Put it into the fridge for 3 hours.



previous recipe
next recipe

Others
Idea
Fill the spread into hot, or sweet peppers and slice into rings!


Next


Main site (index)

Tea sandwiches, canapés

Starters, appetizers - Favorit