Jewish recipes
Fresh stuffed recipes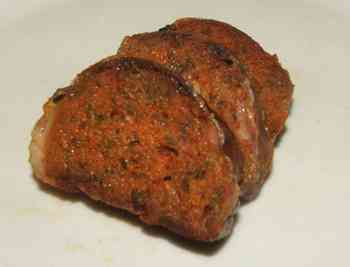 Hungarian Jewish chicken kropp 2.
Ingredients
3-4 chicken skins
1.5 slices of yesterday's bread
2 large cooked potatoes
1 small onion, 3-4 cloves of garlic
4-5 tbsp chopped parsley
2 tbsp Hungarian paprika
2+2 tbsp goose fat
1 egg, salt, ground black pepper


Instructions
1. Soak the bread in water half an hour, squeeze well and crumble.
2. Roast the chopped onions in 2 tablespoon goose fat, and at the end add the chopped garlic too.
3. Now mix all the ingredients of the filling and spread it over the chicken skin. Roll them up.
4. Take baking pan and fill it 8-10 tablespoons of water and 2 tablespoons goose fat, then put the stuffed chicken skins.
5. Steam it for 15-20 minutes covered with foil, then remove the foil and bake it full (sometimes sprinkle them with the fat).
Cold, hot, both excellent, cheap, tasty and attractive food.




previous
next

Others
Note
Other filling, other taste, other colors.


More chicken & poultry recipes

Canapes with goose liver
Cock sausage

Cold chicken breast (natural)

Cold chicken breast (paprika)

Cold chicken breast (parsley)
Florentine Chicken Breast Steak
Goose salami #1

Hungarian baked chicken liver

Hungarian baked goose liver strips

Marinated chicken breast

Roast duck breast

Roast goose breast

Sandwich with goose liver

Shoberl

Spanish chicken legs
More Hungarian Recipes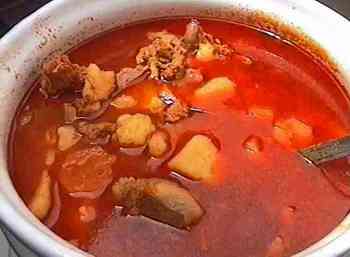 Famous Hungarian soups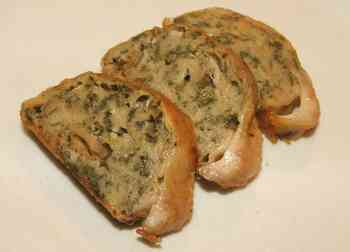 Jewish recipes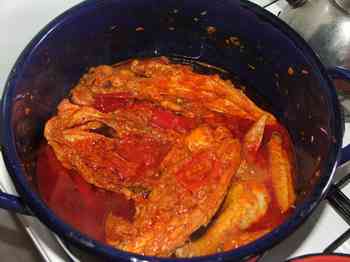 Pörkölt (Hungarian stew) recipes

Basic recipes

Decoration
Salad recipes

Next:


Main site (index)

All recipes in ABC order