Meat recipes
Poultry, goose, duck, chicken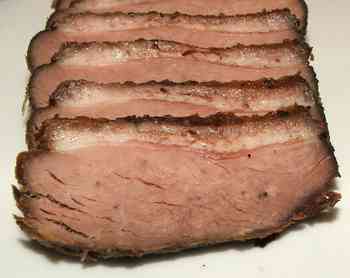 Roast goose breast
1 goose breast
goose fat
2 garlic cloves
salt
pepper

1. Soak goose breast in salt water overnight; rinse thoroughly.
2. Season both side with pepper and salt.
3. Heat the goose fat. Fry the both side till golden brown.
4. Add the garlic cloves and a half glass of water. Cover the meat with tightly fitting lid or aluminum foil.
5. Dice the meat over a low heat till the water has evaporated.
6. Remove the foil and bake at 180 degrees for 30 minutes.
7. Serve with potato and mixed pickles.



Hungarian recipes

Starters, appetizers

Jewish recipes
Others:
Idea:
Serve chilled.

Next:


Main site (index) - Favorit