Fresh and smoked products
Knives, grinders and other acessoires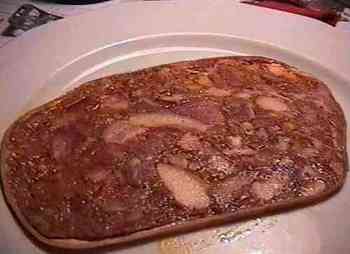 Headcheese 1 (Disznósajt)
Ingredients
1 pork head
700 g pork lard
1 pork tongue
500 g pork skin (back skin, belly skin, mixed skin)
6 cloves of garlic (ground)
20 gramms of ground black pepper
50 gramms of Hungarian paprika
100 g salt


Instructions
1 Cook the pig's head, lard, tongue and pork skin tender and cut into bigger bites (loungly strips).
2 Mix well with, garlic a little bit of cooking liquid, ground black pepper, paprika and salt.
3 Stuff into thoroughly cleaned pig's stomach, sew it together, put into hot water beginning to boil, and cook about 90 minutes.
4 Now press the headcheese overnight.




previous
next

Others
Version
Add paprika or garlic.


More pigkilling recipes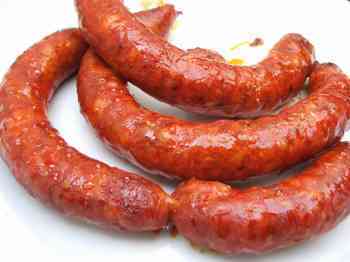 Fresh sausage 1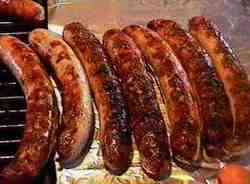 Fresh sausage 2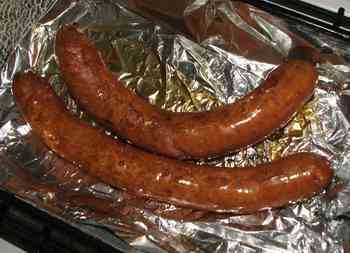 Fresh sausage 3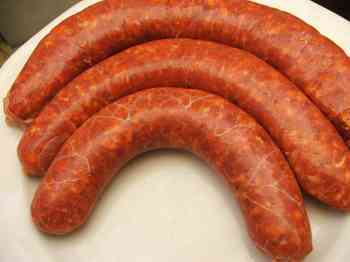 Fresh sausage 4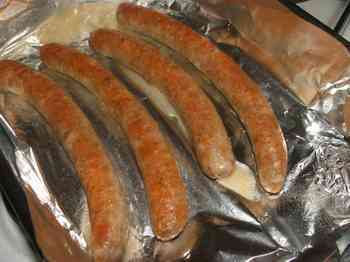 Fresh sausage 5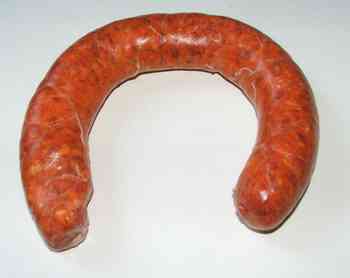 Fresh Hungarian sausage 1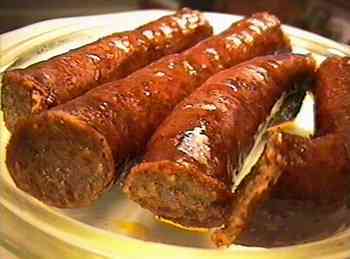 Fresh Hungarian sausage 2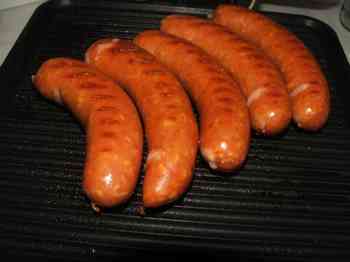 Garlic sausage (fokhagymás kolbász)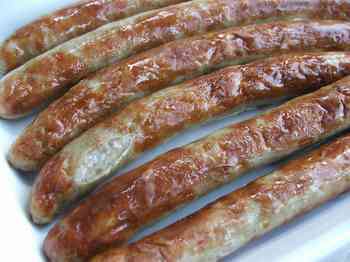 Peppersausage 1.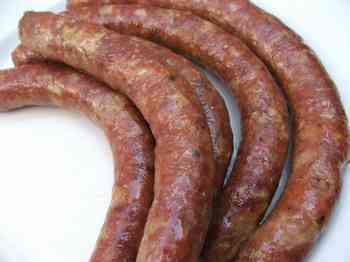 Peppersausage 2.

Sausage with caraway (köményes kolbász)

Dry smoked sausage #2

Fathers smoked sausage #1
Goose salami #1

Hungarian paprika salami
Hungarian head cheese 1.
Hungarian head cheese 2.
More Hungarian Recipes

Sausage recipes

Pigkilling recipes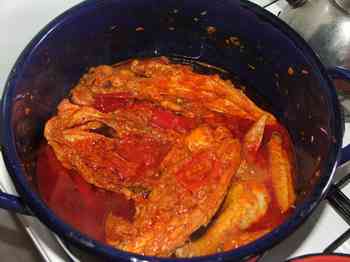 Pörkölt (Hungarian stew) recipes

Basic recipes

Decoration
Salad recipes

Next:


Main site (index)

All recipes in ABC order


We wish You Good Cooking and enjoy the tasty result!