Meat recipes
Meat with cabbage Stuffed cabbage (Töltött káposzta)
Ingredients
1,5 kg pork meat, 400 g belly of pork
100 g smoked bacon
1 kg sauerkraut, 1 whole cabbage
salt, pepper, sweet paprika powder
100 g rice, 2 eggs
150 g onions, 1 clove of garlic
300 ml sour cream
50 g lard


Instructions
1. Mince the meat and mix it with the parboiled rice, the bacon cut into small cubes, the finely chopped onions, a little garlic, pepper, salt and eggs.
2. Fill each of the cabbage leaves with the mixture and tuck in the ends neatly.
3. Put some sauerkraut into the bottom of a pan, thenthe stuffed leaves with a piece of fleshy bacon and some of the pig's belly.
4. Cover with some more shreded cabbage and sauerkraut, water and steam slowly for 2 hours.
5. When it is done, thicken with a roux made of a little flour delicately browned in lard and seasoned with onion and paprika.
6. Add sour cream and bring to the boil.





previous
next

Others
Note
Very good Hungarian meat dish.


More pigkilling recipes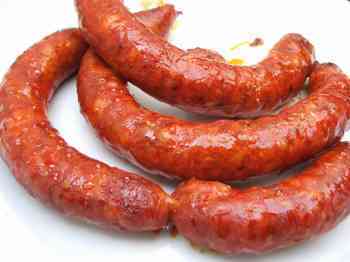 Fresh sausage 1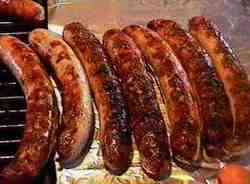 Fresh sausage 2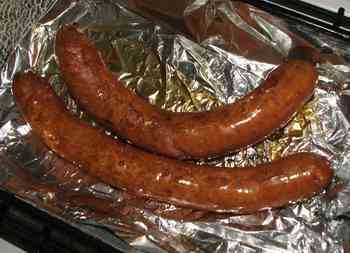 Fresh sausage 3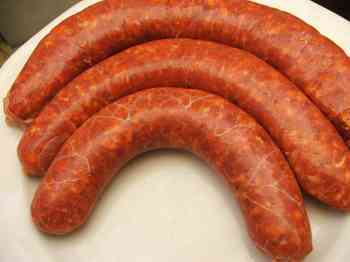 Fresh sausage 4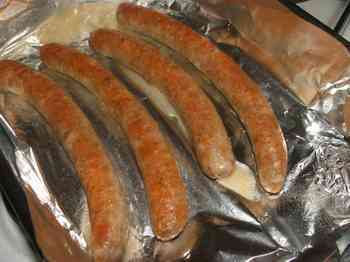 Fresh sausage 5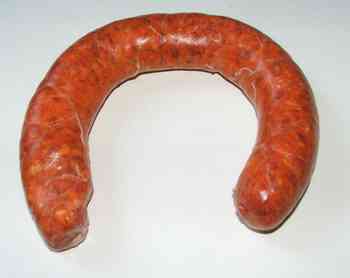 Fresh Hungarian sausage 1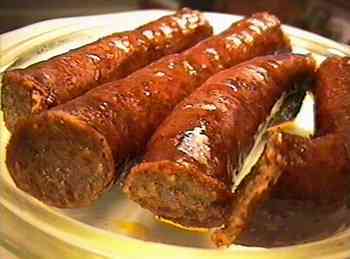 Fresh Hungarian sausage 2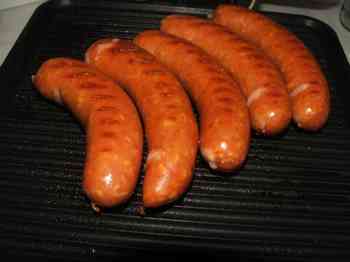 Garlic sausage (fokhagymás kolbász)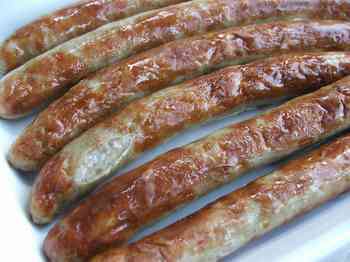 Peppersausage 1.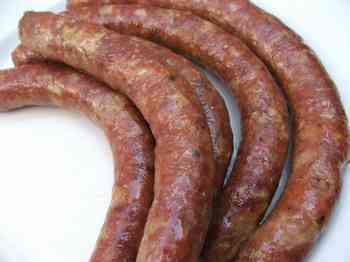 Peppersausage 2.

Sausage with caraway (köményes kolbász)

Dry smoked sausage #2

Fathers smoked sausage #1
Goose salami #1

Hungarian paprika salami
Hungarian head cheese 1.
Hungarian head cheese 2.
More Hungarian Recipes

Sausage recipes

Pigkilling recipes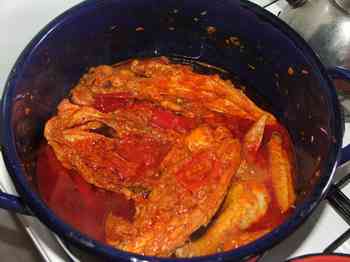 Pörkölt (Hungarian stew) recipes

Basic recipes

Decoration
Salad recipes

Next:


Main site (index)

All recipes in ABC order


We wish You Good Cooking and enjoy the tasty result!